The venue has been selected for a new Seoul Dragon City Convention Center connected to ibis and Novotel hotels (Accor hotel chain accorhotels.com) in Yongsan district, the largest in Seoul, South Korea Or, you can visit https://www.seouldragoncity.com/ to see all four hotels, the conference center, and sky kingdom from this one website.
For registered participants only, the hotel room rate will be offered at a significantly discounted rate as low as 100,000 Korean Won per night (under negotiation) through the separate custom-designed website for ICSC2019.
Conference Room.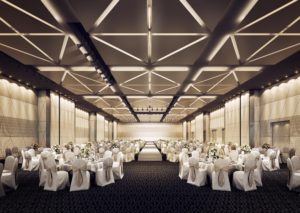 Swimming pools.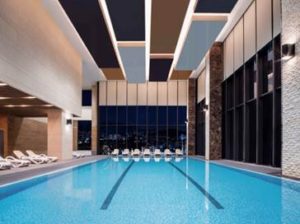 Rooms at Novotel (left) and ibis hotel (right).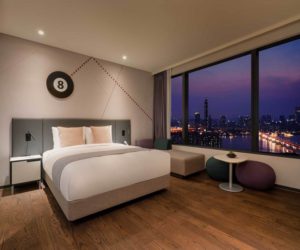 Sky Kingdom dance bar (welcoming reception) and Karaoke at Rooftop beach (farewell party)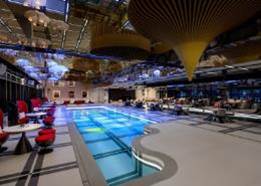 More pictures of Sky Kingdom on the 31st floor overlooking Seoul (taken by David Lee).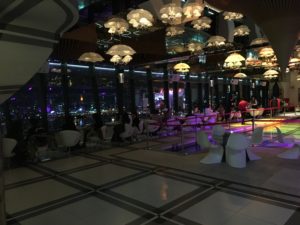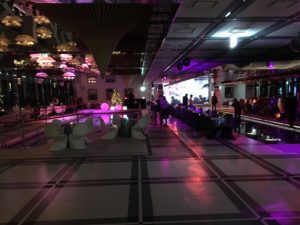 For more information about the hotels, please click accorhotels.com and scroll down the 17 hotels to identify four hotels by a picture of the hotel building (it should say Yongsan district).
DIRECTION from Airports
Incheon International Airport – ICN, Hotel direction: 57 km E
Take Bus 6030 and get off at Seoul Dragon City: fee: 15,000 KRW  (one way).

 Incheon Airport Terminal 1 at Arrival Level (1F) Gate 6B and Terminal 2 at B1 traffic center #32 –> Seoul Dragon City (ibis Styles hotel side entrance

Take a train to Seoul station and change to a subway line No. 1 to Yongsan station. Exit 3 and 3-min walk
Take Taxi: Estimated taxi fare: ~60,000 KRW  (one way)
Gimpo International Airport – GMP from some Asian countries, Hotel direction: 22 km E
Estimated taxi fare: ~30,000 KRW  (one way)